Wireless Charging for Consumer: Cost-effective Solutions to Ensure Excellent User Experience
Wireless charging will heavily influence our daily lives in the coming years and will be used to charge various applications such as smartphones, wearables, tablets, notebooks, multicopter, service robots, etc. The market is expected to ship 500M wireless charging transmitters until 2021.
Today, engineers look for semiconductor solutions that overcome a wide range of common wireless power transfer challenges. First and foremost, they require efficient and easy-to-design transmitter solutions. Smart heat management is also essential to keep the surface and the transmitter at a comfortable temperature and not heat up the battery of the receiving device. A small footprint is highly valued because it suits devices that are small in size, especially wearables. By fitting your designs with a high power rating you can ensure faster charging speed, which will please consumers.
At Infineon, we help you master your design challenges with our broad selection of semiconductors (MOSFETs, driver ICs & Microcontroller) to address the leading standards (inductive and resonant) in the market.
Infineon enables customers to achieve a performance comparable to GaN using mature and reliable Si technology. We are working as well on medium voltage GaN solutions and will bring them to the market in the coming years on the same maturity level of Si devices and at a significant performance increase.
Get an overview about Infineons offerings and join the webinar!
Speaker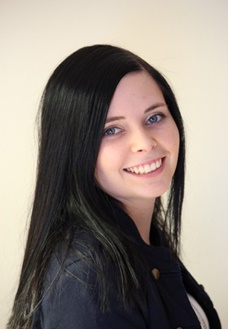 Verena Lackner, Application Marketing Manager for Wireless Charging for Consumer, Infineon
Verena Lackner is Application Marketing Manager for Wireless Charging for Consumer Applications within the Power Management and Multimarket division of Infineon and is located in Villach. She holds a Masters Degree in International Business Studies with focus on Marketing and has over 4 years of experience within the semiconductor industry.
Please disable any pop-up blockers for proper viewing of this webinar.