Wireless Charging: Cost-effective Solutions to Ensure Excellent User Experience for Wearables, Smartphones
Wireless charging will heavily influence our daily lives in the coming years and will be used to charge various applications such as smartphones, wearables, tablets, notebooks, multicopter, service robots, etc. Among these, wearables and smartphones are the strongest growth drivers in the wireless charging market.
Wireless power transfer is not a trivial endeavor. Customers want more spatial freedom and higher power ratings. OEMs want smaller form factors, high efficiencies, certified and safe products, good heat management and, last but not least, low cost. All this makes engineering more challenging. Infineon offers broad selection of semiconductors, such as MOSFETs, driver ICs, MCU with software for selected applications, voltage regulators, dedicated automotive qualified components, and reference designs to address the leading market standards, inductive and resonant. There are even more targeted products in the pipeline such as GaN e-mode HEMTs. Infineon will soon bring its own GaN technology to market with a significant performance increase over Silicon MOSFETs.
Attendees will:
Get the basic understanding of wireless charging and its market
Know the relevant Infineon products and solutions for designs based on inductive and resonant standards
Get a recommendation for your wearable and smartphone design challenges
Explore our available support material
Speaker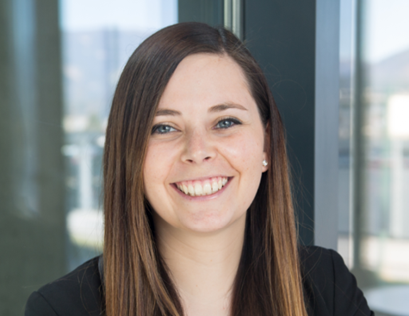 Verena Lackner, Application Marketing Manager for Wireless Charging for Consumer, Infineon
Verena Lackner is a Global Application Marketing Manager for Wireless Charging for Consumer Applications within the Power Management and Multimarket division of Infineon Technologies AG and is located in Villach. She holds a Masters Degree in International Business Studies with focus on Marketing and has over 5 years of experience within the semiconductor industry.
Please disable any pop-up blockers for proper viewing of this webinar.