Precise Motion Sensing with 24GHz Industrial Radar
The capabilities of 24GHz radar enable the ability to provide smarter solutions to legacy applications such as requiring a manual switch to turn lights on, through to enabling completely new use cases such as collision avoidance within multicopters. The following webinar will provide you with further background to Infineon's 24GHz solution, including examples of markets and use cases in which radar can enable, or improve your application.
Infineon provides a comprehensive range of 24GHz industrial radar MMIC chips supporting several markets and use cases ranging from multicopter through to smart home applications.
Attendees will learn:
The capabilities of radar
24GHz industrial markets and use case examples
Power Management and Multimarket
Radar technology comparison (vs. PIR/camera)
24GHz value proposition
Infineon solutions for 24GHz industrial radar
Infineon's evaluation board availabilty
Speaker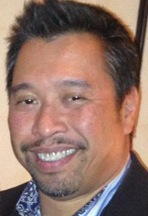 Kim Lee, Manager, Applications and Systems Engineering RF and Sensors, Infineon
Kim Lee is the Systems Applications Engineering Manager for the RF and Sensors product group within the Power Management and Multimarket division of Infineon and is located in Milpitas, CA. Kim has worked in the semiconductor industry over 32 years with experiences from development, product, and test engineering with over 20 of those years in applications engineering supporting interface, communications, and RF/mmWave products.
Please disable any pop-up blockers for proper viewing of this webinar.