Portable Generators: Generating Energy-efficient Power for Flexible Use
Interested in how to build energy-efficient power for flexible use? Join this session and get familiar with our full system solution, with a special focus on inverters. Sign up for the webinar now and make your portable generator designs smaller and lighter. The use of energy globally is forecasted to increase by more than 70 percent by 2040. Rising demands for electricity puts an increasing strain on the grid. Where the grid is unavailable or inaccessible, portable generators can provide backup or emergency power supply for residential, commercial, and industrial applications.
Attendees will learn:
Portable generator market analysis
BOM analysis
Basics about portable generator—design and typical requirements
Undestanding supply chain and target customers
Infineon's role as a full system solution provider
Speaker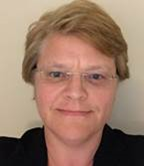 Kate Pritchard, Head of Power Management and Multimarket Distribution Marketing Globally, Infineon
Kate Pritchard has been in Infineon for 17 years and has had a variety of positions inside sales, marketing and production. Prior to this she was in the electronics distribution business and also the oil industry. Currently Kate is the head of Power Management and Multimarket Distribution Marketing globally.
Please disable any pop-up blockers for proper viewing of this webinar.