Panel Discussion - Total Communication: The Development and Application of 5G Non-Terrestrial Networks (NTNs) for Military & Aerospace
It's well recognized 5G wireless is a transformational technology that is already affecting many industries and creating enormous opportunities for innovation. Recognizing the need for seamless global wireless communications, regardless of geography, device interface, or application, the 3GPP will include satellite-based non-terrestrial networking (NTN) capability in Release-17 of the 5G specification, due in early 2022. At the same time 5G is evolving toward "total communication," the U.S. Dept. of Defense (DoD) has taken a keen interest in it, funding 5G experimentation to the tune of $600 million.
This webinar will discuss the adoption of NTN as an example feature of evolution of 5G and explains the security framework used in 5G-based terrestrial and non-terrestrial networks. Technical challenges and candidate solutions for the NTN are explained, and challenges with hardening 5G security for military applications are highlighted and open for discussion to all attendees.
Registrants will receive exclusive FREE access to IEEE articles related to the topics covered—one for each session! These important research documents are typically only available through an IEEE Xplore digital library subscription.
Panelists
:

Dr. Nishith Tripathi
Adjunct Associate Professor
Virginia Tech
Before becoming Adjunct Associate Professor at Virginia Tech, Dr. Tripathi was a researcher at Samsung Research America (SRA) where he contributed to the 3GPP Release 17 specifications for Non-Terrestrial Network (NTN). He has over 24 years in the cellular industry and has been at the forefront of wireless technologies such as 4G, 5G, and 6G, co-authoring the cellular industry's first-ever multimedia book on 5G as well as a textbook on Cellular Communications. As a Technology Lead at Award Solutions, Dr. Tripathi developed in-depth and comprehensive technical material to train thousands of engineers and executives on 3G, 4G, and 5G cellular technologies, covering RF planning and design, the radio interface, the radio network, the core network, and the services network for live commercial networks. His pioneering research on the applications of AI in cellular networks at Virginia Tech has been published as a monograph. As a wireless industry expert, he has contributed to CTIA, GSMA, Scientific American, FTC, EE Times University, and CNN.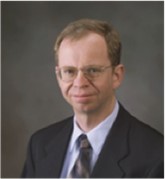 Dr. Jeffrey H. Reed
Willis G. Worcester Professor and CTO of the Commonwealth Cyber Initiative at the Bradley Dept. of Electrical and Computers
Virginia Tech
He is the founder of Wireless @ Virginia Tech and served as its Director until 2014. He is the Founding Faculty member of the Ted and Karyn Hume Center for National Security and Technology and served as its interim Director when founded in 2010. Author of, "Software Radio: A Modern Approach to Radio Design" and "Cellular Communications: A Comprehensive and Practical Guide", he is also co-founder of Cognitive Radio Technologies (CRT), a company commercializing of the cognitive radio technologies; Allied Communications, a company developing spectrum sharing technologies; and of PFP Cybersecurity, a company specializing in security for embedded systems. In 2005, Dr. Reed became Fellow to the IEEE for contributions to software radio and communications signal processing and for leadership in engineering education. In 2013 he was awarded the International Achievement Award by the Wireless Innovations Forum.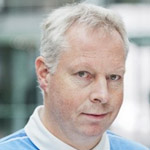 Reiner Stuhlfauth
Technology Marketing Manager
Rohde & Schwarz
Reiner is a Technology Marketing Manager at Rohde & Schwarz where he trains customers, worldwide. Expert in 2G, 3G, and 4G technologies, he is also Rohed & Schwarz's technology manager for wireless and 5G NR (New Radio). He is co-author of the book, "5G New Radio – Fundamentals, Procedures, Testing Aspects" and author of "High Speed Packet Access: Technology and measurement aspects of HSDPA and HSUPA mobile radio systems". Prior to joining Rohde & Schwarz, Reiner was a Network Planning Engineer at Vodaphone. He has a Diploma in Elektrotechnik from the University of Kaiserslautern.
Please disable any pop-up blockers for proper viewing of this webinar.