Half Bridge and Gate Driver Measurements
The faster switching transitions on modern power devices has made measuring and characterizing a considerable challenge, and in some cases, impossible. IsoVu technology from Tektronix allows designers to accurately measure half bridge and gate driver waveforms that were previously hidden.
During our live webinar, we will discuss the following topics:
Measurement challenges on gate drivers and half bridges
Common sources of measurement error
Why a probe's poor common mode rejection can cause misleading and useless measurements
How IsoVu technology has created opportunities in CMTI, ESD testing, and the double pulse test
Speaker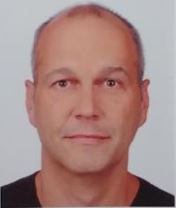 Tom Neville, Product Planner, Tektronix
Tom is a Product Planner in Tektronix Time Domain Business Unit. He has an MSEE from Portland State University and a BS degree from the United States Military Academy. Tom has worked at Tektronix for the past 10 years with a focus on measurement solutions for power applications.
Please disable any pop-up blockers for proper viewing of this webinar.