EE Times University Series: Intelligent Street Lighting
In this 3-day course we'll learn about what kind of intelligent systems are available to control street lighting, how much efficiency they can drive, and how very much more they can contribute to the health and well-being of the smart cities they will enable.
Register for Day 1: Overview of the Smart City
What is a Smart City? What makes it "smart"? How does that "smartness" translate into benefits for the citizens, businesses, and government of those cities? In this segment we'll explore several smart cities around the world to see just how much they've accomplished as living examples of smart cities in action.
Register for Day 2: Controlling Light Sources
Much energy was conserved when street lighting was first put on timers that would turn them on in the evening and off in the morning. Today's intelligent street lighting goes much further, dimming lights when streets are empty, using low-energy-requirement LED lamps and solar technology to drive energy consumption even lower. This session will explore the various control systems, intelligent street lighting lamps and housings to prepare us to evaluate given city situations and make informed decisions as to how to use Smart Cities technologies to drive great outcomes.
Register for Day 3: What's Next in Smart City Lighting? (hint: Sensors)
This final session will examine the role of intelligent street lighting as the backbone and nervous system of a Smart City. What are the attributes that make street lighting such a desirable candidate for this important role? What kinds of things can we use lighting poles to help us accomplish? How are significant values achieved with these technologies? Here's how to turn a simple light pole into a silent sentry, watching over, connecting, and helping to control everything that makes city life better.
Speakers
Howard M. Cohen, Senior Resultant, HMC Write Now
Senior Resultant Howard M. Cohen is a 35+ year executive veteran of the Information Technology industry who continues his commitment to the channel as writer, presenter, and advisor to many channel partners, ISVs, MSPs, CSPs, manufacturers, distributors and more. He is also featured regularly on such IT industry publications as The Dell/Microsoft Migration Expert Zone, Channel Insider, Insight ON Service Providers, Redmond Channel Partner Channel Partner magazine, and MSPMentor.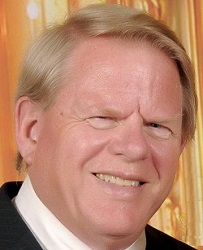 Richard Quinnell, Editor-in-Chief, Electronic Products
Rich Quinnell is the editor in chief of Electronic Products. He became a technology journalist after 15 years as a design engineer specializing in embedded systems. He came to EP from EDN and EE Times, where he covered industrial control, the IoT, and systems design.
Please disable any pop-up blockers for proper viewing of this webinar.