EE Times and Embedded.com Present: Embedded Markets Study
Overview:
For more than 20 years, EETimes.com and Embedded.com have undertaken their annual Embedded Markets Study in which we ask the engineers battling in the trenches to keep us informed as to current the state of play and the most pressing challenges regarding their current creations and future projects.
Even a simple one-year snapshot of this sort of information can be extremely useful, but it becomes incredibly invaluable when one can place it in the context of preceding years, thereby allowing one to identify and track trends.
How many of today's embedded projects feature wireless capabilities, for example, and which wireless interfaces and protocols are used the most? What proportion of a development team's resources is devoted to hardware versus software, and how has this proportion changed over the years? Regarding the most pressing design and verification challenges, are these the same around the world, or do they vary region by region?
In this year's study, we added focused questions regarding the IoT and the adoption of advanced technologies. Approximately what percentage of embedded projects will be primarily devoted to the IoT in the coming year? How many embedded projects are currently using, or plan to use, embedded vision, embedded speech, virtual reality, augmented reality, and/or cognitive (machine learning) capabilities? Some of the answers may surprise you; all will be revealed at the forthcoming webinar.
Speaker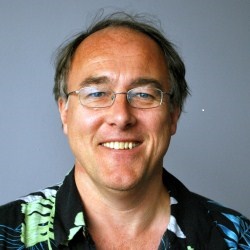 Clive "Max" Maxfield, Editor-in-Chief, Embedded.com

Clive "Max" Maxfield is the Editor in Chief of Embedded.com and EEWEB.com. Max received his BSc in Control Engineering in 1980 from Sheffield Hallam University, Sheffield, UK. He began his career as a designer of central processing units (CPUs) for mainframe computers. Over the years, Max has designed everything from silicon chips to circuit boards, and from brainwave amplifiers to steampunk "Display-O-Meters." He has also been at the forefront of Electronic Design Automation (EDA) for more than 30 years. Well-known throughout the embedded, electronics, semiconductor, and EDA industries, Max has presented papers at numerous technical conferences around the world, including North and South America, Europe, India, China, Korea, and Taiwan. Max has given keynote presentations at the PCB West conference in the USA, the FPGA Forum in Norway, and the Embedded Everywhere conference in Denmark. He's also been invited to give guest lectures at several universities in the USA, Oslo University in Norway, and Sheffield Hallam University in the UK. In 2001, Max "shared the stage" at a conference in Hawaii with former Speaker of the House, "Newt" Gingrich. Max is the author and/or co-author of a number of books, including Designus Maximus Unleashed (banned in Alabama), Bebop to the Boolean Boogie (An Unconventional Guide to Electronics), EDA: Where Electronics Begins, FPGAs: Instant Access, and How Computers Do Ma.
Please disable any pop-up blockers for proper viewing of this webinar.