Automotive Power Supply ICs: The Enabler for Your Success
All the active components of modern electronic systems need to contribute to optimized designs and the highest possible energy efficiency. Other dedicated features such as compact package form and robustness in harsh automotive environments are key to achieving maximum system performance with minimum system and operational cost outlay.
In this context, the enormous number of power supply devices required for electronic designs contain a huge potential for optimization. Voltage regulators and DC/DC converters have to ensure reliable and accurate power for many components in the vehicle's ECU such as microcontrollers and sensors.
During this webinar, you will learn more about Infineon's solutions for the rising number of power supply challenges and how to select the best device for specific automotive application needs.
Topics covered will include:
Automotive market trends and power supply challenges
Overview of supply topologies and Infineon's solution offering
Understand how specific applications benefit from the characteristics provided by Infineon's linear voltage regulators and DC/DC converters
Learn about support material to easily evaluate the right product for your requirements
Speaker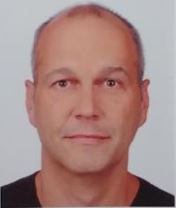 Markus Kroh, Product Marketing Manager, Infineon
Product Marketing Manager in the Business Line of Automotive Power Supply & Network ICs. Responsible for Linear Voltage Regulators, DC/DC Converters, and IVN Transceivers.
Please disable any pop-up blockers for proper viewing of this webinar.